Calibrate IMU
The calibration process can only be performed if the drive has an IMU. First, place the drive horizontally according to the "forward installation" setting. Then, click "Calibrate" to put the drive into the IMU calibration routine.

Select "Yes"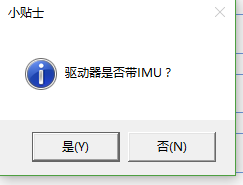 Select "Yes" to start calibration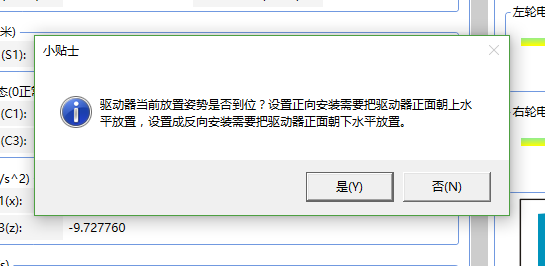 After calibration starts, the gyroscope data will become "0"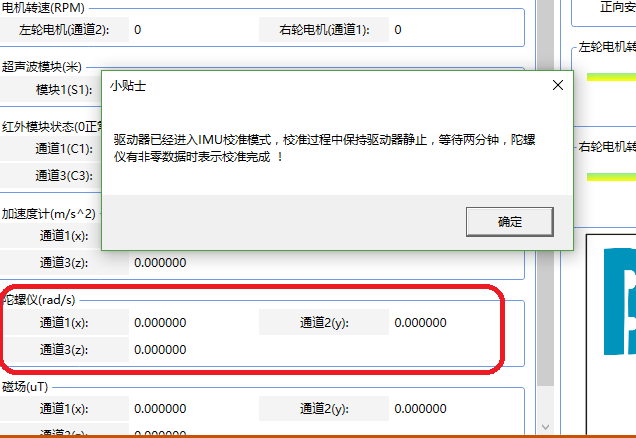 Wait two minutes, after the calibration is over, the gyroscope data will appear non-zero. After the calibration is successful, the data value of channel 3 is generally less than 0.004.